The fall season is well underway with the leaves changing colors and the cooler weather upon us. With Thanksgiving in sight, food is on everyone's mind and it is time to discuss some of our favorite comfort foods that will surely be on the menu for this year's Thanksgiving.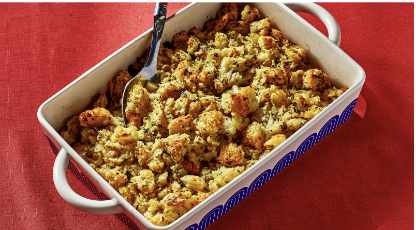 Let's begin with a fan favorite: stuffing. Stuffing is typically made of breadcrumbs, vegetables, and butter. It is usually placed within a pepper or turkey and then cooked. However, many people today will simply eat stuffing as a side dish, separate from a turkey or pepper. Stuffing should, and will always be, a go to dish for a good Thanksgiving meal.   
Another must-have for a great Thanksgiving meal is mashed potatoes. Every Thanksgiving meal is incomplete without mashed potatoes. It is the most common side dish for every Thanksgiving meal, and it is sure to be a hit. Mashed potatoes will forever be on the Thanksgiving menu.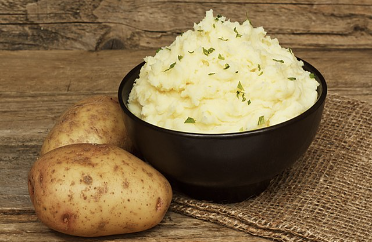 And finally, there is the beloved pumpkin pie with whipped cream. Pumpkin pie is an amazing dessert that every Thanksgiving meal should conclude with. Topped with whipped cream, pumpkin pie fills you with the taste of fall, and it leaves you wanting more. Pumpkin pie will always be a favorite at your family Thanksgiving.