Recapping Sweet Potato Comfort Pie's MLK Celebration
On January 15, Breck hosted Sweet Potato Comfort Pie's 9th Annual Martin Luther King Service Program. There was a great turnout, as around 250 people attended. It began with music, speakers, awards and food. One of our classmates, Deangelo Dungey '24, received an art award for a collage of Martin Luther King Jr. quotes that was inspiring, influential, and beautiful. 
After the introductions, the circle groups began. Circle groups were led by Breck students who started conversations relating to racial injustice and inequalities. Senior William Walker described this experience as a "culturally enlightening experience in which I got to converse with members in my community from ages 20 through 72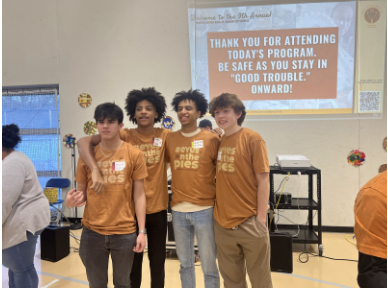 . It gives me hope knowing that our society is moving towards a place where equality and inclusivity are amplified." Participants widely agreed that the conversations were meaningful. 
Finishing off the program, the members of the circle groups each nominated someone they know who is deserving of a delicious sweet potato pie. They can be someone who tackles systemic racism, a helpful community member, or some who has accomplished something exciting. Sophomore, Marylove Ogunro expressed this process of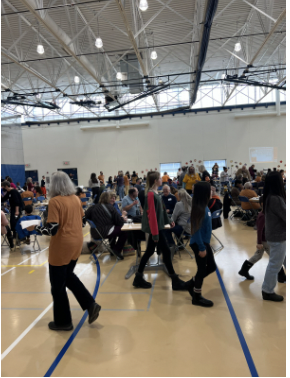 hearing powerful stories of people who live in our community as an "influential experience that helped shape my view of the work being done right around us." Ninety four people in our community will/did receive sweet potato pies this year, representing how old Martin Luther King would have been if he were still alive today. 
Celebrating Martin Luther King in a fun, motivational way led to powerful conversations, and a sense of a new community being formed. Sweet Potato Comfort Pie's 9th Annual celebration was an amazing time!
Leave a Comment