The Latest on the Recent Russian Cafe Bombing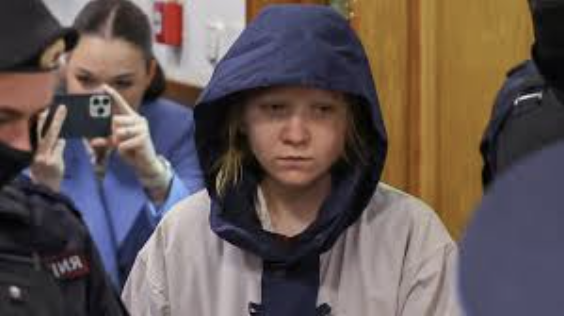 On April 4th, Russia's Investigative Committee formally charged Darya Trepova (26) with an organized terrorist attack on a Russian cafe. Officials claim that Vladlen Tatarsky, a Russian blogger, and advocate for Putin and the War against Ukraine, was leading a discussion panel inside a St. Petersburg cafe. Eyewitnesses say that Tatarsky was patiently engaging in conversation with people asking questions when Trepova came into the cafe with a box. Security was wary about the box, and they told Trepova to leave it by the door. Tatarsky had apparently laughed in their faces and told them off. Trepova then brought the box to a table near Tatarsky, where he eventually opened it. Inside was a small statue. While there is no direct account of what the statue actually was, it was around the size of a football. Moments later, the statue blew up in Tatarsky's hands, killing him and seriously harming more than 30 others.
Still, whether the explosion was actually caused by Trepova is still up in the air. A single eyewitness has claimed she saw Trepova carry in the statue, but few others have come forward. More damning still, an eerie confession video was put out by the Russian Interior Ministry of Trepova "confessing" to the crime, linked here. In the video, she is shockingly forward and non-defensive about her actions,  yet wishes to explain to the camera who she got the bomb from. It seems Russia is trying to move on from this situation as soon as possible. Regardless of who caused the explosion, many victims are still hospitalized, and the loss of Vladlen Tatarsky continues to send waves throughout the country.
Leave a Comment