This summer, we have had a number of blockbuster movies find their way into movie theaters ranging many genres. The movies this year have been widely anticipated by many audiences. Some are new installments on franchises that have been alive for years, and others are fresh new movies. Some have been hinted at for a while now and were years in the making. Despite the many great movies that have come out, there are 5 top summer blockbusters that are definitely worth watching.    
Indiana Jones and the Dial of Destiny
Harisson Ford stars in the Indiana Jones franchise one last time. In the Dial of Destiny, Indiana decides to go on a final adventure with his goddaughter Helena Shaw (Phoebe Waller-Bridge). The two partake in an adventure to find the Dial of Destiny that has the power to turn back time. However, on their adventure, they run into some Nazis who are willing to do anything to get their hands on the Dial. 
Fast X
Fast X is part of the Fast & Furious Franchise, and it is the tenth movie in the series. It is the first part of a two movie finale starring Jason Momoa as Dante Reyes as the villain and Vin Diesel as Dominic "Dom" Torreto. Jason Momoa plays a son of drug king Hernan Reyes who died in 2011's Fast Five. Dante Reyes wants to avenge his father, and to do this, he wants to rip Dom's family apart.
Spider-Man: Across the Spider-Verse 
Spider-Man: Across the Spider-Verse is the long awaited sequel to 2018's critically acclaimed Spider-Man: Into the Spider-Verse. Spider-Man: Across theSpider-Verse is where animation meets comic books. The movie follows Miles Morales, voiced by Shameik Moore, who is Puerto Rican, and he was bitten by a radioactive spider. In this sequel, Miles meets other spider people from different universes.
Mission: Impossible — Dead Reckoning Part One
Mission: Impossible — Dead Reckoning Part One is the first movie in the two part finale of the franchise. Dead Reck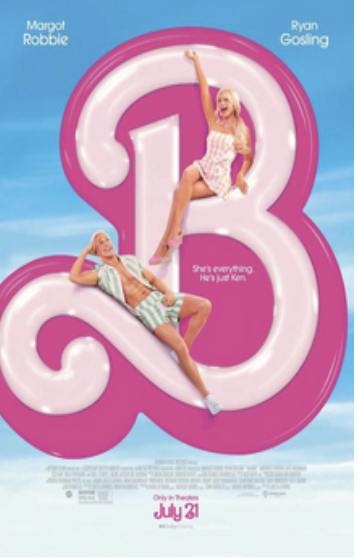 oning Part One starring Tom Cruise as Ethan Hunt shows Hunt's team saving the world from a dangerous weapon. It is filled with Cruise's signature stunts that wow every crowd.
Barbie
Now, for our highest ranked blockbuster summer movie, which you should definitely see is, Barbie! Starring Margot Robbie as Barbie and Ryan Gosling as Ken, the movie is a must see. It follows the two as Barbie and Ken navigate the real world, and realize that not everything is as perfect as they thought.